L'Autriche, avec ses hauts sommets coiffés de neige, ses manifiques lacs transparents, ses sombres forêts, ses grandes plaines vertes, ses douces collines, ses forteresses moyenâgeuses et ses châteaux de contes de fées, ressemble à une vraie carte postale. Pendant l'hiver la chaîne des Alpes qui occupe les deux-tiers du territoire, accueille de nombreux skieurs qui fréquentent les stations du Tyrol et de l'Arlberg, Kitzbûhel, St Anton am Arlberg ou la station mondaine de Lech. L'été, les amoureux de la nature viennent découvrir les lacs froids du Salzkammergut ou ceux, tièdes, de la Carinthie, randonner en douceur ou faire du VTT autour du Lac de Constance ou parcourir la superbe vallée de la Wachau, le long du Danube.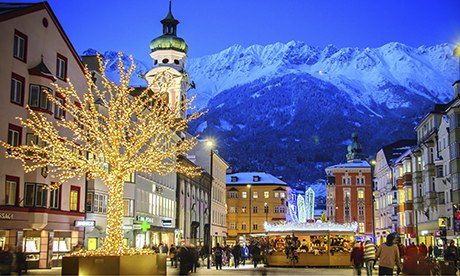 Quant aux villes comme Graz, Innsbruck ou Salzburg, elles associent leur centre ville à l'architecture baroque à un riche patrimoine artistique et à un art de vivre intact où le café et les pâtisseries tiennent depuis toujours une très grande place. Et bien sûr, L'Autriche ne serait pas ce qu'elle est sans Vienne, l'une des capitales mondiales de la pensée et de l'art depuis des siècles. Elle abrite le souvenir de nombreux artistes, de Mozart à Haydn, de Beethoven à Freud, de Gustav Klimt à Musil. Sa vie culturelle florissante s'appuie sur l'un des plus formidables patrimoines artistiques d'Europe. Pour autant Vienne est aussi une ville résolument moderne car elle est devenu un haut-lieu du design, de l'architecture contemporaine et du… clubbing grâce à ses DJ.
VacationKey Austria est un guide de locations vacances en Autriche qui vous propose une réservation en direct avec le propriétaire ou l'agence de location. Location Vacances Autriche Maison Vacances Autriche Chambre d'hotes Vienne Bed and Breakfast Salzburg VacationKey Austria vous propose un large choix d'hébergements pour vos vacances en Autriche : maison vacances, appartement vacances, ferme à la campagne, villa de luxe, villa en bord de mer, maison avec piscine, séjour insolite dans un refuge de montagne ou chalet... Pour profiter d'un petit déjeuner traditionnel autrichien choissisez une chambre d'hotes, un Bed and Breakfast dans un traditionnel chalet de montagne. Besoin d'inspiration pour vos vacances : nous vous proposons des séjours ou weekend golf ou spa, circuits ou visites guidées en Autriche.