Belgium, officially the Kingdom of Belgium, is a federal state in Western Europe.It is a founding member of the European Union and hosts the EU's headquarters, and those of several other major international organisations such as NATO. Belgium covers an area of 30 528 square kilometres (11 787 sq mi), and it has a population of about 11 million people.
Belgium is Europe in a nutshell, with 35 UNESCO World Heritage Sites. Don't be fooled by its size, though, as Belgium offers something for everyone: over 200 museums, 300 art nouveau buildings in Brussels, 650 different styles of beer and 2000 chocolate shops! Let yourself be captivated by the place surrealist painter Rene Magritte and art nouveau master Victor Horta call home: Belgium.
Bruxelles
Visit the Royal Greenhouses of Laeken

Designed by the architect Balat, greenhouses are among the most remarkable monuments in Brussels.
Belgian coast
West Flanders is the westernmost province of the Flemish Region, also named Flanders, in Belgium. It borders (clockwise from the North) on the Netherlands, the Flemish province of East Flanders (Oost-Vlaanderen) and the Walloon province of Hainaut (Henegouwen) in Belgium, on France, and the North Sea. Its capital is Bruges (Brugge). Other important cities are Kortrijk in the south and Ostend along the coastline. The province has an area of 3,125 km² which is divided into eight administrative districts (arrondissementen) containing 64 municipalities.
The whole Belgian North Sea coast, an important tourism destination, lies in West Flanders. A tram line runs the length of the coast, from De Panne on the French border to Knokke-Heist on the Dutch frontier.

Welcome to Spa
Spa: more than a word, a Name!
The original town of Spa, from which spa centres all over the world took their name, is actually located in the south east Belgian province of Liège, in the heart of the beautiful lush forests of the Belgian Ardennes.

DISCOVER EUROPE'S NICEST PLACES…
Located at the foot of the Atomium, MINI-EUROPE is the only park where you can have a whitlestop tour around Europe in a few short hours. A truly unique voyage ! Stroll amid the typical ambiance of the most beautiful towns of the Old Continent.
MINI-EUROPE… an absolute must!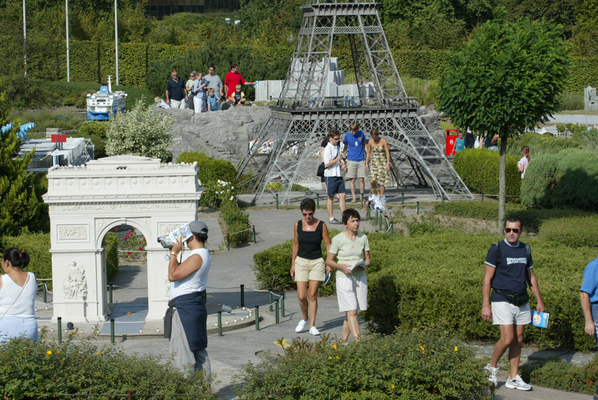 Brugge

World Heritage City
Known as the Venice of the North, Bruges is one of the most beautiful cities in Europe!
It was a justified motive that prompted UNESCO in 2000 to include the entire historical city centre on the World Heritage list. Walking along the maze of winding cobbled alleys and romantic canals, you imagine yourself to be in medieval times. The wealth of museums is a striking image of this city's stirring history.