Grenada is the southernmost island of the Windward Islands and is the largest island in the Grenadines. Grenada is located northwest of Trinidad and Tobago and southwest of Saint Vincent and Grenadine's.
This small state of the Caribbean is composed of three main islands: Island of Grenada, Carriacou and Petite Martinique.
VacationKey has selected for you vacation rentals, charm and prestige condo, apartment in residence, bed and breakfast, small boutique hotels, villas. Discover our selection of villas and apartments in the region of Lance aux Epines, Prickly Bay, St. David's, St. Georges, St. Mark, True Blue ...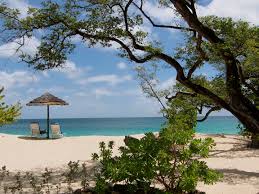 The islands are of volcanic origin and therefore the soil is extremely rich.Grenada is the spice island, exotic fruits and flowers to the most unexpected,Whether you are looking for sandy beaches, if you are a history lover, passionate about diving and nature walk in the forest, you'll find it in Grenada.Grenada with its constant and pleasant winds is ideal for sailing.
The Bianca C is the largest shipwreck in the Caribbean and a must for advanced divers.You will also find wonderful spots for snorkeling.You are keen on big game fishing Grenada is blessed with deep water near the coast is great for deep-sea fishing.
You will find a wide choice of housing, ranging from secluded villa, boutique hotel and passing through small budget or luxurious apartments.
Carriacou is a peaceful island surrounded by coral reefs, making it an ideal destination for scuba diving or just snorkeling. The island is also home to beautiful sandy beaches with calm waters.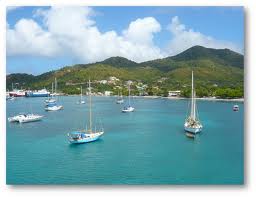 You can access it from Grenada is by ferry or small plane, the island has 8,000 inhabitants, it is about 11 km long and 7 wide, when you happen to be feeling out of time.Traditional customs are highly respected, as evidenced by the Carriacou Museum.
Another small ferry ride and you're small Martinique, another experience in this small island fisherman.Come discover the wonder of the Caribbean

VacationKey and your coach will travel advice for over 13 years in Europe and the United State the Caribbean, opened a few months this destination.
VacationKey has selected for you Charming Oceanfront Vacation Rentals, Beachfront Vacation Rentals, Bed and Breakfasts, apartment, luxuxy Condos & Villas, holiday home rentals. Each property is classified by city, so you can get quickly the list of ads. Then just send your inquiries directly to the owner or agent who handles these accommodations.