Overview
Chalet Luxe 20 pers
French Alps chalet rental, Luxury chalet rentals located in Montgenevre close to the slopes. Sauna. Ski chalet rental France. Great comfort.
Spacious chalet brand new (complete renovation in 2017), cozy and warm, with a touch of contemporary decor.
Perfectly equipped, it has a total capacity of 20 beds divided into 7 rooms, including 2 family suites. All rooms are equipped with a shower room or bathroom and toilet.
Located in the heart of the village, with magnificent views of the mountain and the ski slopes while being only 100m from the shops, and 200m from the ski school and lifts.
The beautiful living space is on the second floor, directly under the beautiful frame, large windows giving access to the terrace facing south to fully enjoy the magnificent views of the village and the mountains.
Large living room with fireplace, fully equipped kitchen.

Located at 1860 m altitude on the Italian border, Montgenèvre is a real haven of peace. Close to the Italian border.
Montgenèvre is 15 minutes from Briancon and its Vauban, and the beautiful Clarée Valley. In winter or summer, enjoy the proximity to such sites while enjoying the calm of a small village.
The small Italian village of Clavière is 1 km from Montgenèvre, easily accessible on foot or by ski. 15 minutes on the Italian side you will find the city of Cesana and the city of Turin is only 1 hour away.
You will be seduced by the quality of its snow, its exceptional panoramas and its sunshine, more than 300 days a year.
Montgenèvre combines the charm of a traditional mountain village with the largest international ski area, the Milky Way and its 400 km of slopes.
Take full advantage of your 6-day ski pass, which gives you a free day in the Milky Way to ski to Sestriere.
Amenities
7 BR, 7 BA,
Kitchen
Microwave
Refrigerator
Freezer
Oven
Coffee Maker
Dishwasher
Washing machine
Dryer
Iron
Hair dryer
Television
Hi-Fi
Internet access
Wi-fi
Satellite
Sauna
Parking
Fireplace
Terrace
Space \\\\\\\\\\\\\\\\\\\\\\\\\\\\\\\\\\\\\\\\\\\\\\\\\\\\\\\\\\\\\\\\\\\\\\\\\\\\\\\\\\\\\\\\\\\\\\\\\\\\\\\\\\\\\\\\\\\\\\\\\\\\\\\\\\\\\\\\\\\\\\\\\\\\\\\\\\\\\\\\\\\\\\\\\\\\\\\\\\\\\\\\\\\\\\\\\\\\\\\\\\\\\\\\\\\\\\\\\\\\\\\\\\\\\\\\\\\\\\\\\\\\\\\\\\\\\\\\\\\\\\\\\\\\\\\\\\\\\\\\\\\\\\\\\\\\\\\\\\\\\\\\\\\\\\\\\\\\\\\\\\\\\\\\\\\\\\\\\\\\\\\\\\\\\\\\\\\\\\\\\\\\\\\\\\\\\\\\\\\\\\\\\\\\\\\\\\\\\\\\\\\\\\\\\\\\\\\\\\\\\\\\\\\\\\\\\\\\\\\\\\\\\\\\\\\\\\\\\\\\\\\\\\\\\\\\\\\\\\\\\\\\\\\\\\\\\\\\\\\\\\\\\\\\\\\\\\\\\\\\\\\\\\\\\\\\\\\\\\\\\\\\\\\\\\\\\\\\\\\\\\\\\\\\\\\\\\\\\\\\\\\\\\\\\\\\\\\\\\\\\\\\\\\\\\\\\\\\\\\\\\\\\\\\\\\\\\\\\\\\\\\\\\\\\\\\\\\\\\\\\\\\\\\\\\\\\\\\\\\\\\\\\\\\\\\\\\\\\\\\\\\\\\\\\\\\\\\\\\\\\\\\\\\\\\\\\\\\\\\\\\\\\\\\\\\\\\\\\\\\\\\\\\\\\\\\\\\\\\\\\\\\\\\\\\\\\\\\\\\\\\\\\\\\\\\\\\\\\\\\\\\\\\\\\\\\\\\\\\\\\\\\\\\\\\\\\\\\\\\\\\\\\\\\\\\\\\\\\\\\\\\\\\\\\\\\\\\\\\\\\\\\\\\\\\\\\\\\\\\\\\\\\\\\\\\\\\\\\\\\\\\\\\\\\\\\\\\\\\\\\\\\\\\\\\\\\\\\\\\\\\\\\\\\\\\\\\\\\\\\\\\\\\\\\\\\\\\\\\\\\\\"ski\\\\\\\\\\\\\\\\\\\\\\\\\\\\\\\\\\\\\\\\\\\\\\\\\\\\\\\\\\\\\\\\\\\\\\\\\\\\\\\\\\\\\\\\\\\\\\\\\\\\\\\\\\\\\\\\\\\\\\\\\\\\\\\\\\\\\\\\\\\\\\\\\\\\\\\\\\\\\\\\\\\\\\\\\\\\\\\\\\\\\\\\\\\\\\\\\\\\\\\\\\\\\\\\\\\\\\\\\\\\\\\\\\\\\\\\\\\\\\\\\\\\\\\\\\\\\\\\\\\\\\\\\\\\\\\\\\\\\\\\\\\\\\\\\\\\\\\\\\\\\\\\\\\\\\\\\\\\\\\\\\\\\\\\\\\\\\\\\\\\\\\\\\\\\\\\\\\\\\\\\\\\\\\\\\\\\\\\\\\\\\\\\\\\\\\\\\\\\\\\\\\\\\\\\\\\\\\\\\\\\\\\\\\\\\\\\\\\\\\\\\\\\\\\\\\\\\\\\\\\\\\\\\\\\\\\\\\\\\\\\\\\\\\\\\\\\\\\\\\\\\\\\\\\\\\\\\\\\\\\\\\\\\\\\\\\\\\\\\\\\\\\\\\\\\\\\\\\\\\\\\\\\\\\\\\\\\\\\\\\\\\\\\\\\\\\\\\\\\\\\\\\\\\\\\\\\\\\\\\\\\\\\\\\\\\\\\\\\\\\\\\\\\\\\\\\\\\\\\\\\\\\\\\\\\\\\\\\\\\\\\\\\\\\\\\\\\\\\\\\\\\\\\\\\\\\\\\\\\\\\\\\\\\\\\\\\\\\\\\\\\\\\\\\\\\\\\\\\\\\\\\\\\\\\\\\\\\\\\\\\\\\\\\\\\\\\\\\\\\\\\\\\\\\\\\\\\\\\\\\\\\\\\\\\\\\\\\\\\\\\\\\\\\\\\\\\\\\\\\\\\\\\\\\\\\\\\\\\\\\\\\\\\\\\\\\\\\\\\\\\\\\\\\\\\\\\\\\\\\\\\\\\\\\\\\\\\\\\\\\\\\\\\\\\\\\\\\\\\\\\\\\\\\\\\\\\\\\\\\\\\\\\\\\\\\\\\\\\\\\\\\\\\\\\\\\\\\\\\\\\\\" with dryer and heated shoes.
Relaxation area: infrared sauna, shower
Activities
Restaurants
Shopping
Sightseeing
Points of Interest
Vallée de la Clarée
Turin
Rates
per night, from € 565

Additional information

cleaning fee: 250 €
Location :
Chalet > France - Provence-Alps > Provence South French Alps > Montgenevre
Nearby city/cities : Briancon
Nearest airport : Turin, Milan, Chambéry, Grenoble
Nearest train station : Briançon
Contact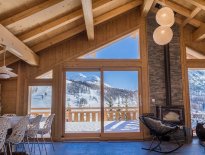 Marc & Christina
Spoken languages : English, French, Italian
Montgenevre
Montgenevre
France - Provence-Alps