Malta is the largest island and the cultural, commercial and administrative centre. Wherever you go, the scenery and architecture provide a spectacular backdrop. The colours are striking, honey-coloured stone against the deepest of Mediterranean blues.

Malta is one big open-air museum. it is unique because that the past is so much visible today. Delve into the island's mysterious prehistory, retrace the footsteps of St. Paul or see where the Knights of St. John fought their most famous battles. The new Upper Barrakka lift opened in December 2012, linking the Grand Harbour to the Upper Barrakka Gardens and Valletta city centre. It is located on the original site where its predecessor, which was dismantled in 1983, operated between 1905 and 1973. (below a picture of upper barrakka gardens)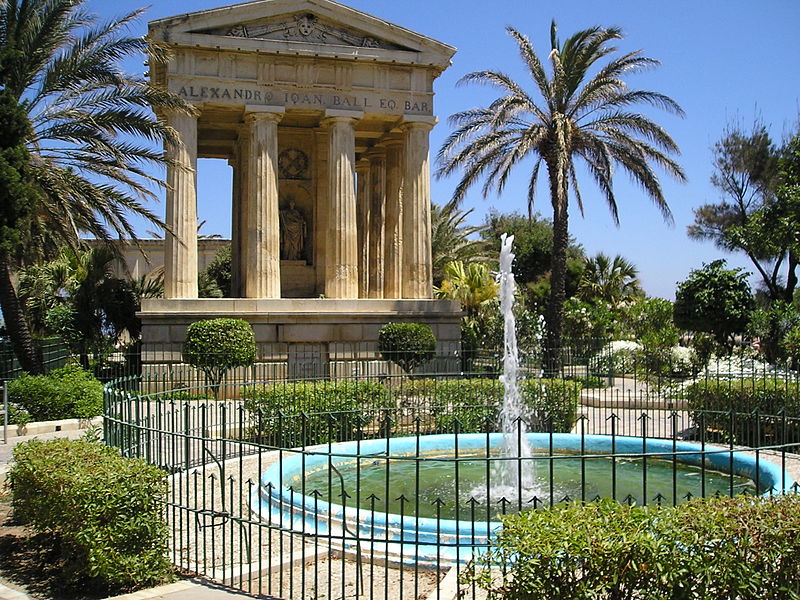 Valetta the capital will welcome you night and day with its monuments, streets, shops, squares, horse taxis, electrical cabs. Guided tours are amazing.
Don't forget to taste pastizzis and kinnie soft drinks
GOZO :
In today's stressfull lifestyle, taking time to unwind and just be has become an absolute necessity. For those who wish to switch off and regenerate Gozo is the place to be.
Historically, the island has always been distinct from mainland Malta; A lower population density and the slower process of urbanisation have contributed to conserving the island's characteristic aura, which wins over the traveller who is looking to slow down.

Wherever you look, the sea is never more than a stone's throw away and it's Gozo's remarkable coastline that stimulates the imagination so strongly: tiny creeks, beaches of red sand, turquoise bays, criss-crossed with tiny saltpans and majestic high cliffs falling in a sheer drop into the clear waters.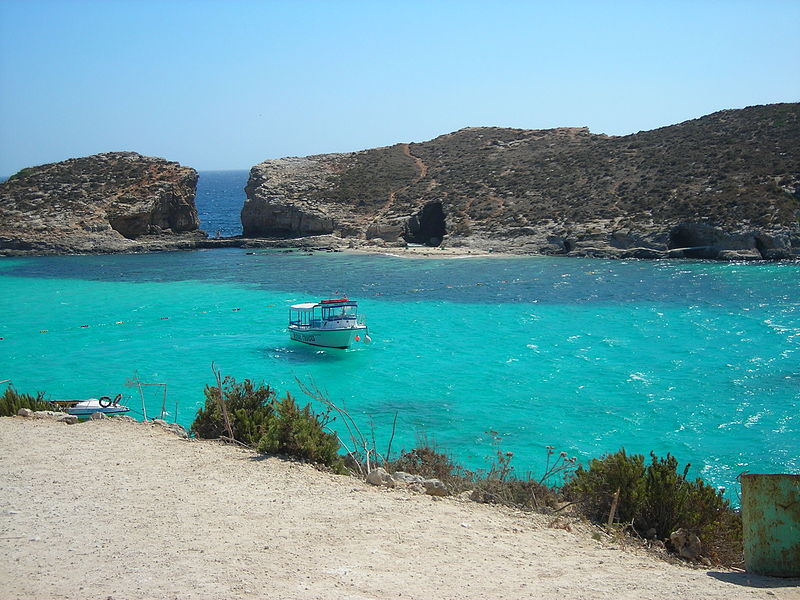 Food and drink are a big part of daily life in Gozo. A hilly, fertile Island surrounded by the Mediterranean, it is in an excellent location for healthy and tasty produce. There is a wide variety of restaurants that offer both fine dining as well as more casual eateries offering traditional food. Gozo is host to some of the best award-winning restaurants on the islands and with picturesque views of harbours and bays, it's easy to find a restaurant in a spectacular setting. Restaurants abound in Rabat, Mġarr and in the fishing villages of Marsalforn and Xlendi.Off-the-beaten track, you will find small local producers offering tours fruit-picking, olive oil and wine tasting.
Village bars open early in the morning for the early risers who attend the first mass of the day and close fairly late at night, catering to the socialising needs of locals and visitors.
VacationKey can provide you some lovely places to stay such as Bed and Breakfasts, farmhouses accomodating from 4 to 20 people ideal for families or parties, flats, villas with swimming pool, luxury boats, nature trail tours, wine tours, olive tours, diving, fishing.