The Country
The Philippines, or the Republic of the Philippines, is a country consisting of an archipelago of 7,107 islands with eleven of them account for more than 90% of land, of which just over 2,000 are inhabited, so that about 2,400 islands have not even been given a name.
There are three geographical areas: Luzon, Visayas and Mindanao. Luzon is the largest and most northerly island, and home to the capital, Manila, and the largest city of the country, Quezon City. In the center, the dense group of Visayas includes the islands of Negros, Cebu, Bohol, Panay, Masbate, Samar and Leyte. In the south, Mindanao, which is the second largest island by area has its main cities of Davao, Marawi, Zamboanga and Cagayan de Oro. Southwest of Mindanao are the islands of Sulu, including Basilan, Jolo and Tawi Tawi, near Borneo. Finally, in the western Visayas, extends the archipelago of Palawan, which alone has more than 1,700 islands. The islands are located in the western Pacific Ocean about 1,000 kilometers south-east of Asia. It is regarded as one of the only two countries in Asia that is predominantly Catholic (with East Timor) and one of the most westernized culture.
Culture and Tourism
As a people, the Filipinos are known to be generally hospitable, relaxed and happy. They enjoy partying and going out with their friends and families to enjoy the sand and sea. Most Filipinos are considerably generous and helpful as well. Gastronomically, much of the Philippine diet involves rice as a staple food. This can be enjoyed with a variety of meat, fish, poultry and vegetable dishes. Among the most famous "exotic foods" of the Philippines include the balut (duck egg embryo), the lechon (roasted whole pig), the kinilaw (raw fish cooked in vinegar) and the adobo (meat cooked in soy sauce).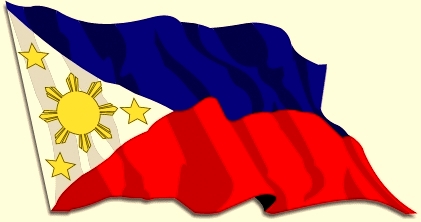 Famous Sites