Virgin Islands of the United States are between the Caribbean Sea and the Atlantic Ocean, about 50 miles east of Puerto Rico and south of the British Virgin Islands. They are composed of three main islands: Saint Thomas, Saint John and Saint Croix. There are also about fifty islands, smaller and mostly uninhabited.
Saint Thomas, the main island of the Virgin Islands offers activities such as diving, kayaking or horseback riding, sport fishing, sailing, windsurfing and surfing, golf courses and tennis . Saint Thomas is also the country of Charlotte Amalie, the capital of the U.S. Virgin Islands and with its popular port for cruise ships. Magen crescent-shaped Bay is located across from Charlotte Amalie.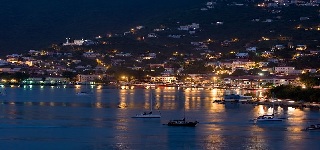 Saint Croix is ​​the largest island in the Virgin Islands, Christiansted is its main city. The main attractions of Saint Croix are Buck Island Reef National Park which is ideal for snorkeling and scuba diving, the Aquarium of the Saint Croix, the Botanical Gardens of St. George, the Whim Plantation Estete, Cruzan Rum Distillery and tropical forests in north-western island. Saint Croix has preserved its sandy beaches, coral reefs, forested hills and has small towns with historic buildings and shops.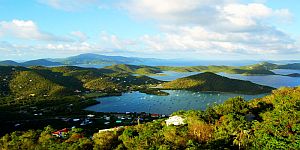 Saint John, the smallest of the U.S. Virgin Islands, has beautiful beaches. Two-thirds of the island is protected, owned by the Virgin Islands National Park, which is ideal for snorkeling, scuba diving and hiking. Sailing is also widely practiced in Saint John.